The Longest 'Usable' Golf Club – Don't Shout Fore, Shout 'Duck'
|
In golf, it's generally said that the longer the golf club shaft the more distance you hit the ball, but how about a golf club that is the same length as the height of approximately 2 ½ average men, if you can imagine that!
Check out Denmark's Karsten Maas with his record-breaking golf club. The golf club is 4.37 metres (14 ft 5 in) long and can hit the ball over a staggering distance of 165.46 m (542 ft 10.16 in).
Watch Karsten wind up this bad boy with a full shoulder turn. Forget fore, more like duck: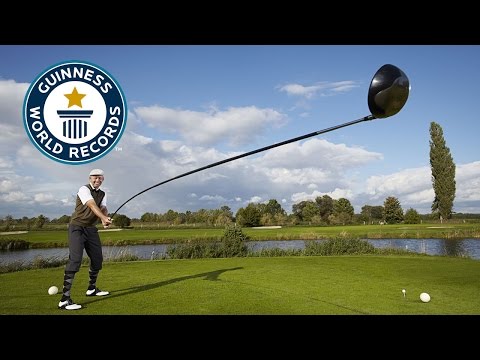 Check out more amazing golf stuff below
Cheers, fellow club golfers!